Return to the main photos page..

Sand Art - Pictures taken of my messing around at various PEI beaches. One day I decided that my creations needed some permanance.

Me Pictures - CPA / Graduation Pictures - Family Pictures - Sand Art - Places and Buildings - Pictures With Many Other People In Them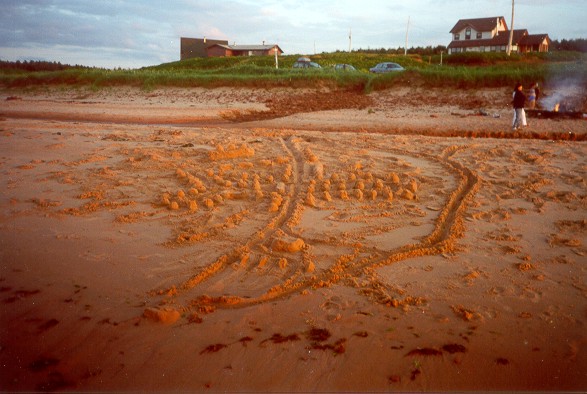 This first series of photographs was taken at the Bear River Beach, near Naufrage, PEI. Here you can see a good 'front' view of a small coastal town I just named Portville because I realized it needed a name. =) Right at the front there you can see the ferry terminal, and the road you see curving to the right is the exit from the terminal (cars and trucks would enter through the town, just the opposite of what was done at Borden-Carleton before the Confederation Bridge was built). At the back left of the town is a small industrial park, and you can even see the factory with great clarity from here. From left to right: Ladan, Aunt Shirley, Christina, Charlotte, and then some of Ladan's and Muriel's respective children that I couldn't pick out at this distance if my life depended on it. I think the yellow blotch is Annissa.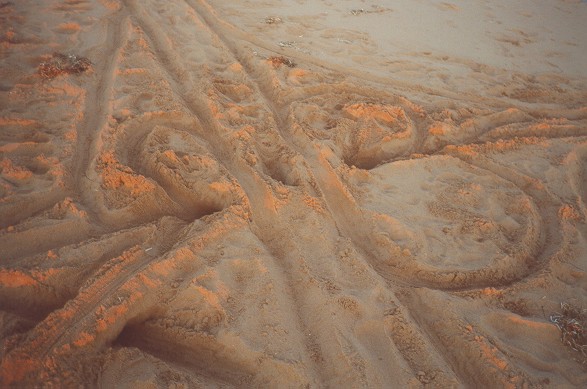 This is a close-up view of the interchange at the back of town. It's not pretty, but those are actually fully-functional tunnels and overpasses you see there. The two-lane road headed to the left takes you back into Portville, the boulevard to the right just goes to a container port on the river (ie: the stream flowing through part of the beach, I never bothered to finish it). That ramp that overcrosses the highway entrance and hits the town road comes from a branch off the ferry terminal exit. Oh, I just *love* the details.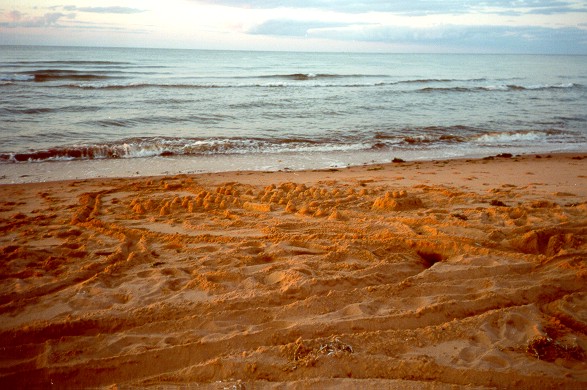 And to wrap this up, we'll see Portville from the highway at sunset. Ah, it's just so pretty. Well, thanks for humoring me and coming to take a look at my world.
Me Pictures - CPA / Graduation Pictures - Family Pictures - Sand Art - Places and Buildings - Pictures With Many Other People In Them