Return to the main photos page.

Family Pictures - Pictures involving other family members! See who I'm related to (or not)!

Me Pictures - CPA / Graduation Pictures - Family Pictures - Sand Art - Places and Buildings - Pictures With Many Other People In Them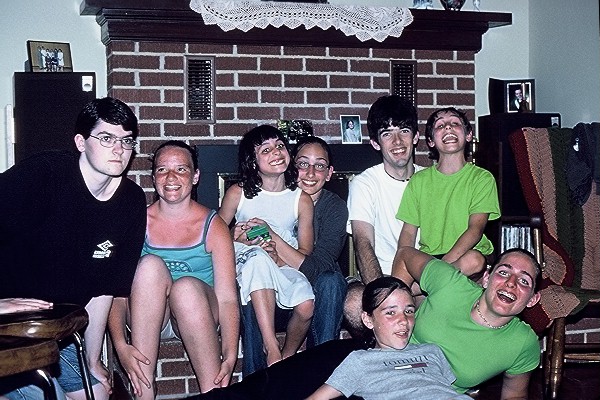 As you can see, this was taken in the same location that the "Alex Trebek" photo was shot, but since the photos in the background are all the same (except for Scott's grad photo on the far right on top of the speaker), I'll spare you the gag for sake of clarity. =) These are some of my second cousins From left to right: William, Christina, Skye, Nassim, Elizabeth, Nigel, Annissa, Natasha.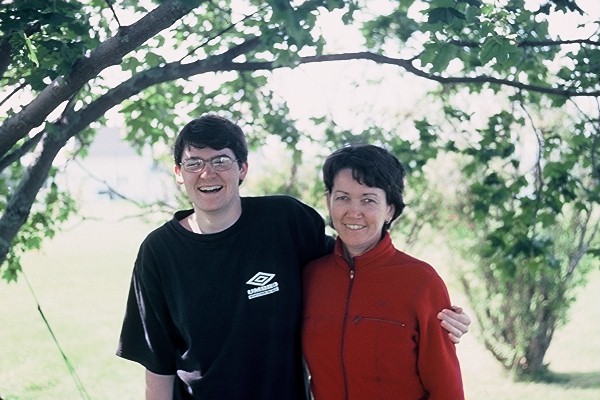 Oh my, I'm actually smiling!! This is my oft-mentioned Aunt Shirley, the nurse who lives in Souris.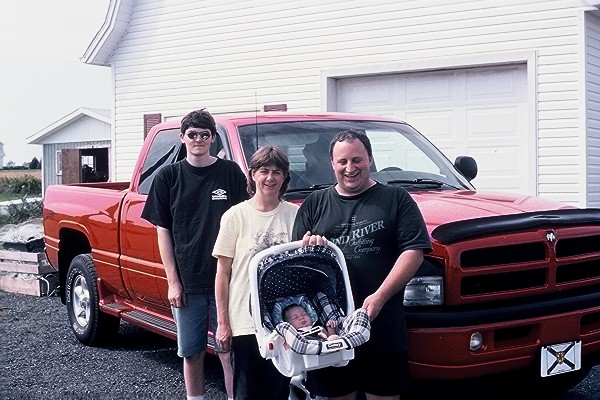 This is Uncle Shane's sister Cherlyl, her husband Lee, and their newborn daugheter Rachel. You may notice that I'm wearing clip-on sunglasses in this photo. In the background sits a lovely Dodge Ram... now that's a truck. I'm also partial to the Ford F-350.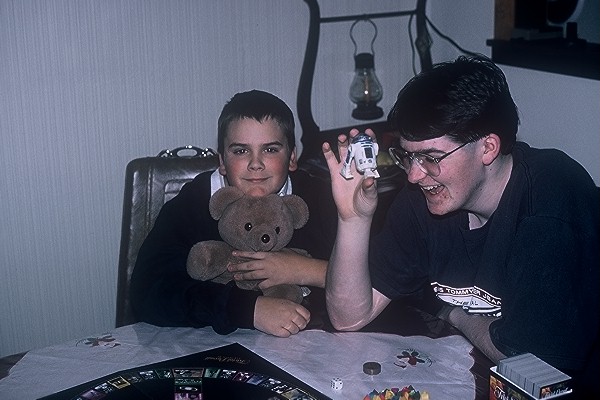 Ha-ha! This is so totally cool. Someone decided to make a Star Wars Classic Trilogy Trivial Pursuit, and it's pretty cool! Needless to say, I am also extrordinairily good at it, which is why I always play with a handicap (have to get every pie twice, then I allow people to look at the card before deciding on a final question to ask me). This picture was taken at my Aunt's house in Souris. From left to right: The game board, Jeremy (one of my Uncle Shane's nephews), Euro (Aunt Shirley's teddy bear), Industrial Automation R2 Unit R2-D2 (who seems to be a little comatose at the moment, because all he can do is roll the electronic dice), William Matheson.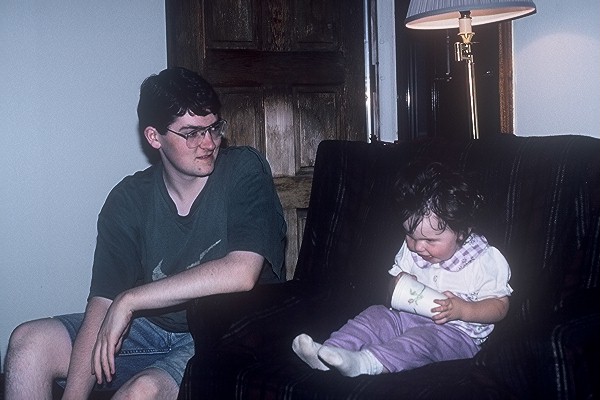 This is a picture of my sister Ila Mae... you can't see much of her face, but it's the only picture to my name at the moment. The picture was taken at Christella's Vacation View Cottage where Muriel (D.) and her husband Jose were staying, and we were all visiting. From left to right: William Matheson, Ila Mae Matheson.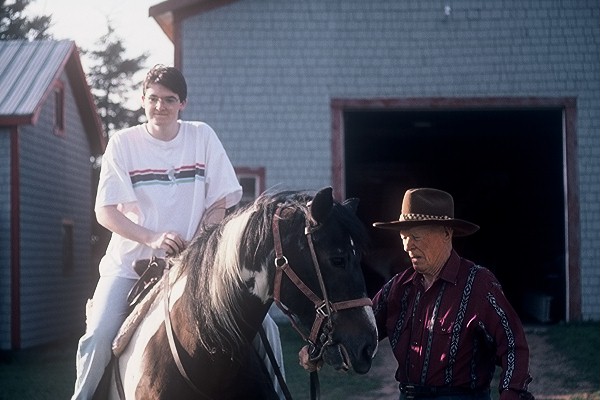 This is my Grand Uncle Neil and his horse Patches. (A grand aunt/uncle is any of your grandparent's siblings.) Uncle Neil is something of a local celebrity, and he has been entering in (and winning) the equestarian competitions at the Dundas Plowing Match for years and years and years.
Me Pictures - CPA / Graduation Pictures - Family Pictures - Sand Art - Places and Buildings - Pictures With Many Other People In Them